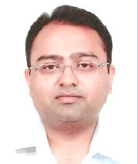 Sachin Gupta
( Director)
Sachin Gupta with over 15 years of diversified extensive hands on experience in handling diversified turn key projects in retail & solutions environment. Has successful track record of driving business operations efficiently & high growth situations.
His key strength lies in building strong team environment & fostering open communications & in areas of Strategic Planning & Execution, Project Appraisal & Management, Retail Distribution, Sales & Marketing, Systems Management, Safety & Compliance Budget Planning/P&L Management and Procurement & Logistics.
He had set up the real estate coverage for the group & has built relationships with leading developers & led several unique Real Estate Transactions in India.
Sachin has been quite successful in being a serial enterpreneur venturing into areas of Wealth Management, IT, Housing, Real Estate Investments, Construction and Hospitality.
He is Honours Commerce Graduate from Venkateshwara College, Delhi University and MBA (Finance) MDI.
________________________________________________________________________________________________________________________________
Surinder Singh Chawla
(Group President)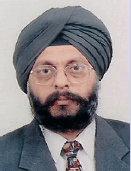 Over 30 years of experience in diverse roles with industry leaders such as Indian Airlines, Ranbaxy Laboratories Limited, Max India Group, DSM Anti-Infectives India Limited and DLF Limited.
Mr. Chawla is Finance Management Professional with over 30 years+ of comprehensive & hands on multi functional experience in Service, Manufacturing and Real Estate Industries.
His key strength lies in Project Management, managing the strategic, programmatic and financial operations for the organization, Strong analytical, problem solving & organizational abilities with hands on experience and understanding of various aspects of Finance, Accounts, Taxation, Transfer Pricing, Legal, Commercial and Statutory requirements including strategy, Corporate Governance, Risk Assessment & Internal Control.
Mr. Chawla has done MBA in Finance from Delhi University (FMS).