A Smart Choice for Trendy Boutique Homes
Apport Homes is Apport Group's latest offering of stylish yet cosy homes. Nestled in the 126 acres fully developed Rosewood City Complex, these boutique condominiums are every Gurgaon residents' desire. Strategically located in Sector 49, Apport Homes exude luxury and class, combine grandeur and functionality with ample focus given to the minutest of details. Owning a home with 4 spacious bedrooms, having  ensuite bathrooms is anyone's fancy and we have transformed this fantasy into reality. Designed to keep your private and social life exclusive, our Boutique Condominiums are de rigueur for a privileged few.
Apport Group always strives to offer the best housing solutions to its customers, keeping in mind the necessary amenities coupled with style and comfort. These Boutique Condominiums have been designed to perfection & are the answer to every Gurgaon resident's desire for a luxury home. We have given attention to space and detailing of each home, but have also left space for you to customise them as per your style. At Apport Homes, your home comes with a very essential family lounge and a stylish entrance lobby that enhances the class quotient of your home. Keep your family and social life exclusive in our Boutique Condominiums and customise your home with amenities that you have always desired.
Under the able leadership of Director Sachin Gupta, Apport upholds the values of collaboration and socialistic approach for the creation of world-class infrastructure. We strongly believe in team spirit and maintain a strong value system, focused on transparency, integrity, innovation and constant improvisation at work.
Vision & Guiding Philosophy :
"APPORT" is a French word meaning "Collaboration (Sahyog)"
Collaborative platform of professionals, who have worked in industry with best of organizations for 10 to 20 years having proven track records with great desire to excel as entrepreneurs in life
Spread of targeted projects in Buildings, Infrastructure and Hospitality
Achieve a turnover target of INR 500 Cr revenue in next three years
Organization Philosophy is all about a socialistic and collaborative attitude, strong belief in sharing and team spirit with strong value system encompassing transparency, high level of integrity, innovation and constant improvisation at work
Business Lines :
Incorporated in 2008, Apport Group is in the business of Construction contracts, Development, Project Management and Hospitality consulting.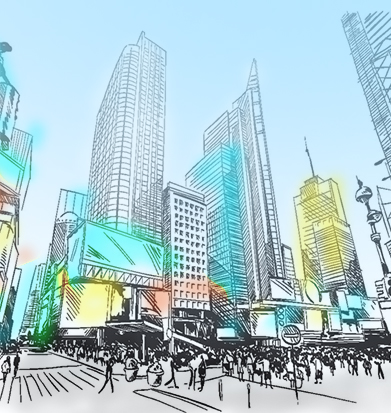 Construction contracts:
Apport Constructions Pvt Ltd is in the business of undertaking niche construction contracts in residential, commercial, and industrial / factory buildings, and allied infrastructure works including roads, interior works and utilities. The Company has successfully executed projects worth Rs.105cr in last 4 years and current order book stands at 70 Cr.
The company has worked with prestigious clients including French Embassy, Panasonic India (Sumitomo Mitsui Construction Co.), Honda (Shimizu Corpn.), IREO, Bhartiya Group, Dhampur Sugar Mills, Medicity – Gurgaon, Endurance Technologies, Denso India,  BAYER AG (Gemany) and Emaar MGF Land Limited.
The promoters have over 20 years of diversified experience across project segments, and have time, cost, quality and safety control as key strengths.   The group has a professional and experienced construction team which has completed several prestigious projects.
Project Management & Hospitality Consulting :
Apport Hospitality Pvt Ltd's mission is to offer premier project management services to clients in hospitality sector. The company has worked with IHG (Intercontinental Hotels Group) and Hyatt to offer PMC services for their upcoming hotels including Holiday Inn, Shirdi project on long term retainer-ship basis. The company also intends to acquire and build Hotel assets of its own, and is in process of finalising land parcels in NCR & Dehradun.
Development :
The group currently has 3 ongoing residential projects at Dehradun, Gurgaon and Patiala. The company has 360 degree expertise in the entire set of development and construction activity related functions such as – feasibility, project planning, control, vendor selection, material procurement, manpower deployment, contract management, safety audits, quantity surveying besides time, cost and quality control.
In fact, the promoters have already successfully executed many development projects in the past in Gurgaon and Delhi / NCR as also, phase 1 of Patiala project has already been delivered in 2011, with over 400+ satisfied and happy customers.
Prestigious Projects Completed by Our Experienced Team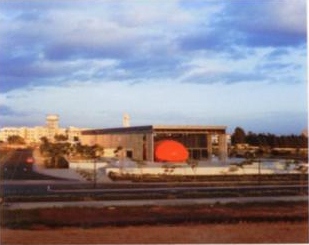 Discovery Centre, Bhartiya City, Bangalore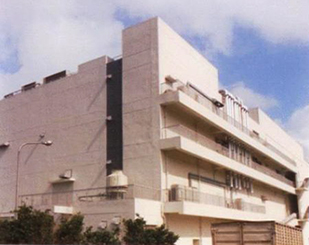 Honda Motorcycles - Research Center, Manesar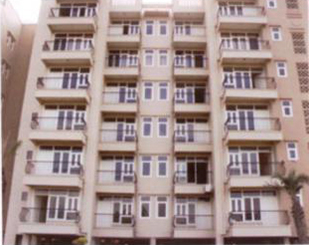 Garden Heights, Patiala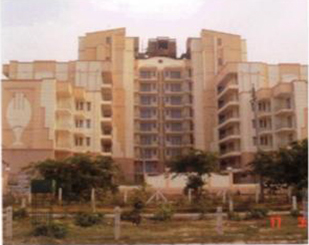 Dew Drops Apartments, Sector-47, Gurgaon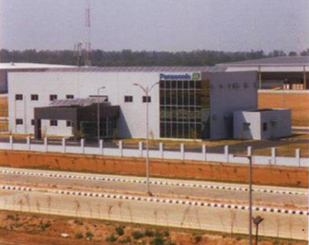 Panasonic Factory, Jhajhar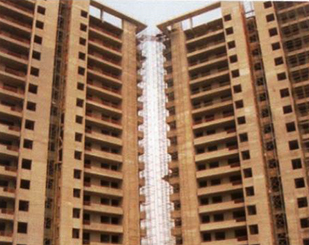 Emaar MGF - Palm Drive, Sector-66, Gurgaon
×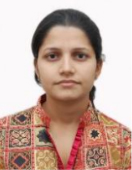 Ms. Esha Gupta
Ms. Esha Gupta, aged 37 years, is a Commerce Graduate from Maitreyi College, Delhi University and DCA. She has over 14 years of experience in handling diversified projects and has a successful track record of driving business operations efficiently in high growth situations.
Her key strength lies in areas of Sales & Marketing, Administration and Process Management, Retail Distribution and Procurement & Logistics. She along with her husband Sachin Gupta has been quite successful in being a serial entrepreneur venturing into areas of IT, Housing, Real Estate Investments, Construction and Hospitality.
×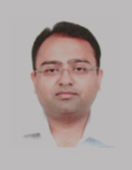 MR. SACHIN GUPTA
Mr. Sachin Gupta, aged 43 years, Honours Commerce Graduate from Venkatshewara College, Delhi University and MBA (Finance) MDI and self employed as a promoter, majority shareholder and executive Director of Apport Infrastructure Pvt Ltd (holding co. of Apport group) engaged in Hospitality Consulting, Project Management, Construction Contracts and Development of Housing Projects, has over 20 years of diversified extensive hands on experience in handling diversified turnkey projects in retail & solutions environment.
His key strength lies in building strong team environment & fostering open communications & in areas of Strategic Planning & Execution, Project Appraisal & Management, Procurement & Logistics, Systems Management, Safety & Compliance, Budget Planning / P & L Management. He had set up the real estate coverage for the group & has built relationships with leading developers & led several unique Real Estate Transactions in India.